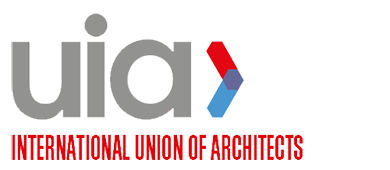 UIA COMPETITIONS
6 AUGUST 2021
Results of the International Architectural Design Competition for the Thessaloniki ConfEx Park The jury for the UIA-endorsed International Architectural Design Competition for the Thessaloniki ConfEx Park unanimously selected the winning project following a three-day meeting in Thessaloniki held on 21-23 July. The team composed of Sauerbruch Hutton (Germany), Gustafson Porter + Bowman (United Kingdom) and Elena Stavropoulou (Greece) is the author of the winning design proposal.

The jury applauded the conceptual approach which "achieves a high level of porosity for both pedestrian flows and views across the site enhancing a natural urban integration of the expo site into the fabric of the city. The overall playful and light aesthetic successfully responds to the challenge of merging the trade fair/expo programme with an enjoyable urban park experience allowing for community-based programmes throughout the year".

The second and third prizes were awarded to the following teams:

2nd prize: Lina Ghotmeh Architecture (France), Vogt Paysage + Urbanisme (France), LAN (France), LOT (Greece), Tractebel Engineering (France), Systematica (Italy)

3rd prize: UNStudio (Netherlands), Schema4 (Greece), OKRA Landschapsarchitecten (Netherlands).

The international multidisciplinary project competition with prequalification was held with the objective of redeveloping the entire area around the fairgrounds including the construction of an energy efficient Convention Centre and a new urban park.

The prequalification attracted 116 applications submitted by teams with members from 33 countries around the world out of which 15 were selected to proceed to the design phase. All 15 design proposals will be exhibited during the 85th Thessaloniki International Fair in September 2021 that will also see the three prize winners being recognised during a special ceremony.

The Jury report will be published on the competition website.