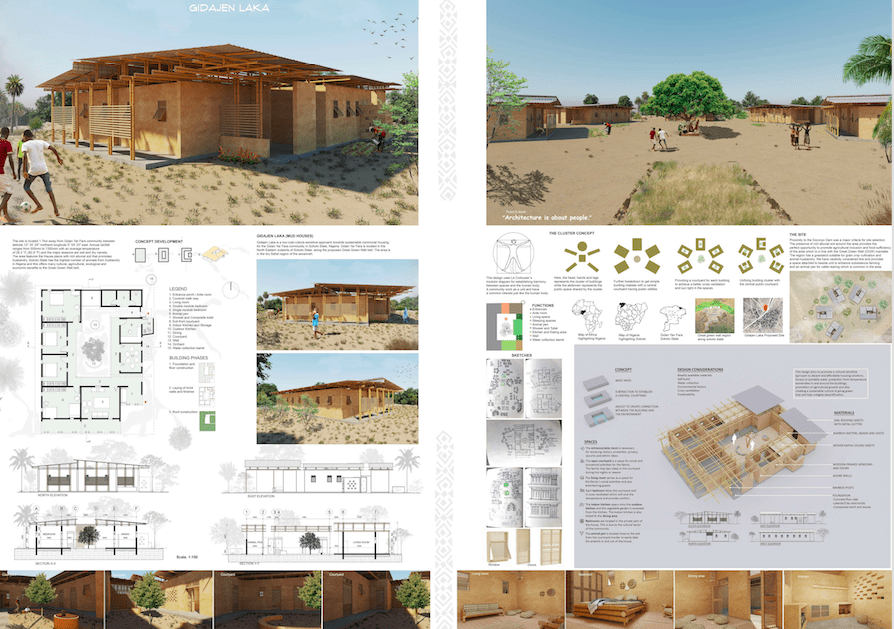 Four Nigerian Students of the Department of Architecture, Ahmadu Bello University Zaria have made Nigeria proud at the just concluded International Union of Architects (UIA) Congress in Copenhagen, which held from 3rd July to 8th July, 2023. The Students, Abdulhameed Yakubu, Khadija Onyanki, Rayyan Garba, and Amina Musa came Fifth in an international design competition titled: The Great Green Wall.
This is the third time that Nigerian students have excelled at the international scene. The first time was in 1984 when the quartet of Bassey Ndem, Duncan Erejuwa, Segun Sobola and Adaramola Japhet all students of the University of Jos participated and came first in a competition titled: "Tomorrow's Habitat" organized by the United Nations Educational Scientific and Cultural Organization (UNESCO).
8 years later in January 1992, the trio of Alamutu Ekundayo, Chukwudebelu Ifeoma, and Nzebunwa Moses Ibe , again from the University of Jos won the 2nd Commonwealth Inter-School Design Competition titled: "An Energy Conscious House for Malta".
The Great Green Wall competition won by the Ahmadu Bello University Zaria addressed a lingering challenge of desertification in Sub-Saharan Africa.