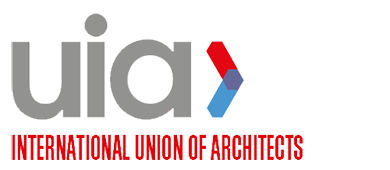 UIA PRIZES
8 FEBRUARY 2021
Heydar Aliyev mosque in Baku, Azerbaijan
THE 5TH EDITION OF THE BAKU INTERNATIONAL ARCHITECTURE PRIZE
The Ministry of Culture of the Republic of Azerbaijan and the Union of Architects of Azerbaijan (UAA) have launched the fifth edition of the Baku International Architecture Award, an open, biennial award with the support of the UIA.
This biennial award, open to qualified architects everywhere and endorsed by the UIA since 2013, seeks to recognize architectural diversity and to encourage new ideas and research, new realisations and exemplary new implementations of urban planning and architectural projects globally.
Participants from 38 countries entered the 2019 edition of the Award and the international jury recognised winners from 18 countries: South Africa, Egypt, China, Georgia, Japan, Azerbaijan, Kenya, Iran, Slovakia, Portugal, Malaysia, Spain, Argentina, UAE, Greece, Hong Kong, Denmark, Bangladesh.
In the context of the COVID-19 pandemic, the fifth anniversary edition of the Award will be held online.
AWARD CATEGORIES
Entries are invited in the following categories:
A – Implemented public architecture project;
B – Implemented residential architecture project;
C – Implemented interior;
D – Non-realised project;
E – Implemented landscape architecture project;
F – Rehabilitation and reconstruction of historic buildings project;
G – Architecture publication.
ELIGIBILITY
Architects duly qualified for architectural practice in their country of residence may participate in the Award. Each participant can submit only one project for each category. Participation is free of charge.
QUESTIONS & ANSWERS
All questions concerning the Award procedure should be sent to the prize organisers.
LANGUAGES
The working languages of the competition: Azerbaijani, Russian and English.
PRIZES
Three prizes will be attributed in each category. The prize fund of 52 500 AZN (25,668 Euros*)will be awarded as follows:
First Prize: 4000 AZN (1 960 Euros)
Second Prize: 2500 AZN (1 224 Euros)
Third Prize:1000 AZN (490 Euros)
*Prize money in Euros is approximate
JURY
Esa Mohamed (Malaysia), President of the Jury, UIA Past President (2014-2017)
In-Souk Cho (Korea), UIA Representative; Co-Director, UIA Heritage & Cultural Identity Work Programme
Victor Leonel (Angola), President of the Africa Union of Architects (AUA)
Joseph Kwan (Hong Kong), Director of Region IV, UIA Architecture for All Work Programme
Elbay Gasim-Zada, Chairman of the Board of the Union of Architects of Azerbaijan
TIMETABLE
Announcement: 29 January 2021
Deadline for submitting questions: 1 August 2021
Deadline for the reception of entries: 1 September 2021:
International jury: 28-30 September 2021
Announcement of the results: 4 October 2021
For the Award procedure, regulations or other information, visit the competition website.