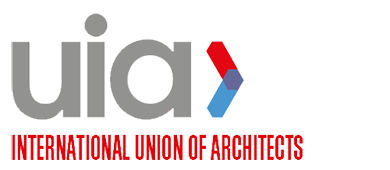 UIA COMPETITIONS10 SEPTEMBER 2021
2021 UIA-HYP CUP INTERNATIONAL STUDENT COMPETITION LAUNCHED
The UIA-HYP Cup, today in its 9th edition, is the only student architecture competition in mainland China. The UIA has endorsed the competition since its conception in 2012.  The subject of the competition, organised annually by the School of Architecture at Tianjin University and Urban Environment Design (UED) Magazine, is Architecture in Transformation, a theme which explores the tensions between architecture and the city as well as between architecture and nature in an increasingly interconnected contemporary world.

Each edition of the prize is chaired by an internationally renowned architect, who selects its specific focus. This year Rem Koolhaas, from the Netherlands, has selected the topic "Countryside Dilemmas: New Rural Planning". Using the destructive fire in the ancient Chinese village of Wongding as a catalyst, Rem Koolhaas asks students think deeply about rural development, its benefits and costs, which are thrown into high relief by the larger global challenges of preservation and growing migration crises. Planning the countryside has never been more important for a shared future, and requires exploration of fundamental dilemmas that go beyond replacing the village's thatched roof tops and intricate wood constructions.

Students are asked to submit projects (a movie no longer than 2:00 minutes and three A1 boards) proposing new experimental planning formats and proposals for rural environments, not only in China, but across the world. The plans should show engagement with and involvement of local communities with a social, economic and cultural component, making use of new (digital) infrastructures in a novel way and considering economic and ecological sustainability.

JURYThe international jury will soon be announced.  Rem Koolhaas (The Netherlands)is the jury chairman and Cui Kai (China) will be the UIA Representative.

PRIZES 1st Prize (1 team) : Certificate and 100,000 RMB (approx.15,000 USD) (before tax)
2nd Prize (3 teams): Certificate and 30,000 RMB (approx.4,500 USD) (before tax)
3rd Prize (8 teams):  Certificate and 10,000 RMB (approx.1,500 USD) (before tax) 

Honorable Mentions (several teams): Certificate and 6-month free subscription of UED magazine
Advisors of prize-winning projects will also be awarded with certificates. 

ELIGIBILITYThis competition is open to all students enrolled in accredited architecture schools or programmes in their country of residence.

LANGUAGEThe official language of the competition is English. 

CALENDAR
Midnight, 20 September 2021: Deadline for registration
Midnight, 10 October 2021: Deadline for submissions
October 2021: Jury meeting
For further information, see the competition website or contact the organisers.